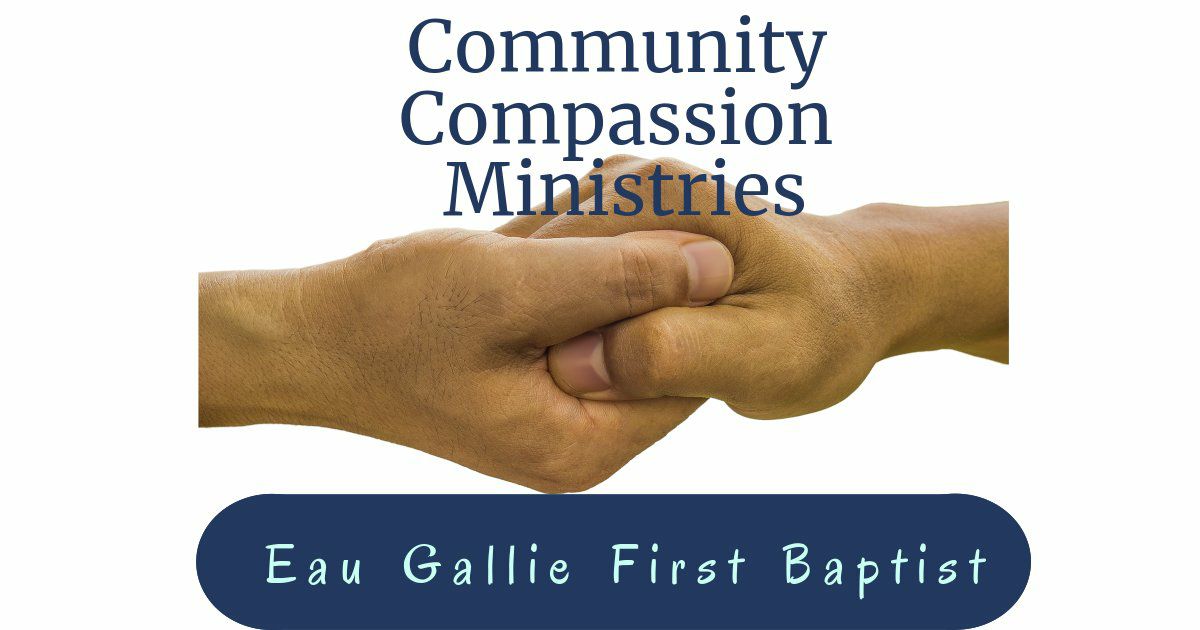 Eau Gallie Compassion Ministries is a group of volunteers that have come together to reach out to the local community. They provide the opportunity for people in our area to come and get clothing every Tuesday and Thursday from 10 am - noon at EG First, working hand in hand with the Benevolence and Food Pantry Ministries of EG First.
Our Community Compassion Ministry is always taking donations of new and gently used clothing and shoes. The church can provide a donation receipt if needed. Please bring donations to the church during business hours or make arrangements with the leaders.
We offer a free clothing along side with the food pantry for anyone and the benevolence financial assistance for utility bills in the 32935 & 32934 areas.
We help families with Thanksgiving meals, Christmas presents and back to school supplies at special times. We do varies events through out the year for families in need.
LOOKING FOR VOLUNTEERS ON TUESDAYS AND THURSDAYS!
If you or your family would like to join us please message us! Email bbreck@egfirst.org and Brandy Breckenridge will put you in touch with someone that can get you volunteering! You can also call the church office at 321-254-2339 x 7.
Volunteers are needed between the hours of 9:30 am and 12:30 pm on Tuesdays and Thursdays.


FOOD PANTRY
The food pantry is open every Tuesday and Thursday between 10 am and 12 pm. This is open to everyone. You will receive a bag of food good for the amount of people in your household. You can come in once a month for assistance.








BENEVOLENCE
If you live in the 32934 or 32935, we can assist with crisis needs such as electric, water, medical, and other utilities. We can only take 2-3 people per day. Call the church office if you have any questions at 321-254-2339 x 7.
Clothing Ministry will reopen in January 2022!