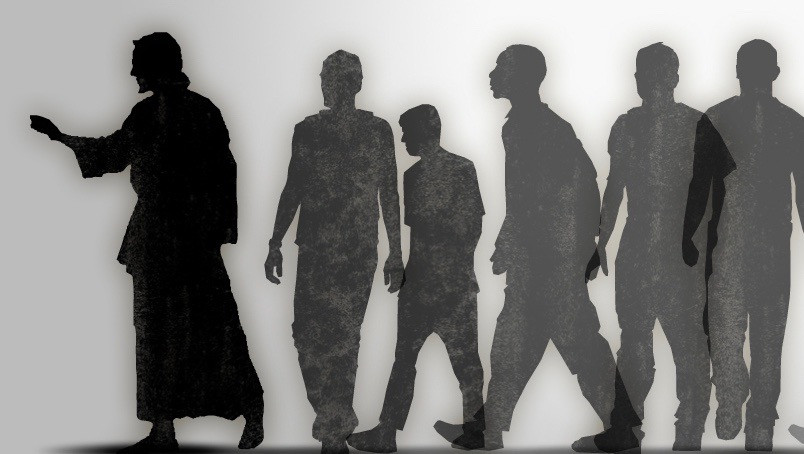 DISCIPLESHIP GROUPS DEFINED:
Simply put, a Discipleship group is a group of friends (new and existing) who consistently get together with a purpose and are intentional about having spiritual conversations and following Christ.
If this seems like a "flexible" definition, it is! Real community doesn't always fit inside one set box. That's why we've gone with the values approach. Whatever a group looks like, as long as we're pursuing and living out our church values and vision in one way or another, then it's great!
WHY DISCIPLESHIP GROUPS?
Discipleship Groups are one way that we grow in our faith at Eau Gallie First. It's tough to have deep relationships by merely attending a big event like a church service. That's where Discipleship groups come in. Real relationships are built out of shared experiences: meals together, conversations, adventures, serving others together, being there for each other when a need arises, and creating memories together. As we follow Christ TOGETHER 'iron sharpens iron' friendships emerge and true discipleship takes place. It is more than just a Sunday thing. It is a way of life.
WHAT ARE MY OPTIONS?
The priority in our Discipleship Groups is to help you grow in your faith! They are available based on age, gender, and marital status. Some classes are simply open to all! Browse through the selection of groups and plan on trying one on Sunday morning or during the week. There is no need to register for most of these groups. Just stop on by and jump in! If you have any questions, please contact us!
Sunday Morning Groups:
First Hour Sunday School (9 am)
Light Class in Room 400 A, men and women (Bible Only Study)
Redeemed Class in Room 400 D, women (Explore the Bible curriculum)
FROG Class in Room 400 B, men and women (Bible Studies for Life curriculum)
GAP class in 302, men and women (Bible Only Study)
Student Ministry in Youth Zone, girls and guys grade 7-12 (Awana Advocates Apologetics Study)
Kids Group (K-6) in UPRISE Room, boys and girls grade K-6 (Orange Curriculum)
Preschool and Nursery Available
Second Hour Sunday School (10:30 am)
Faith Class in Room 104, men (Senior Explore the Bible curriculum)
SALT Class in Room 400 E, men and women (Explore the Bible curriculum)
BYKOTA class in room 400 C, women (Senior Adult Bible Studies for Life curriculum)
Seekers Class in room 400 B, men and women (Senior Adult Bible Studies for Life curriculum)
Genesis class in room 400 A, men and women (Senior Adult Bible Studies for Life curriculum)
Basic Class in Youth Zone, men and women (Senior Adult Bible Studies for Life curriculum)
Phebean Class in Conference Room, women (Senior Explore the Bible curriculum)
Preschool and Nursery Available