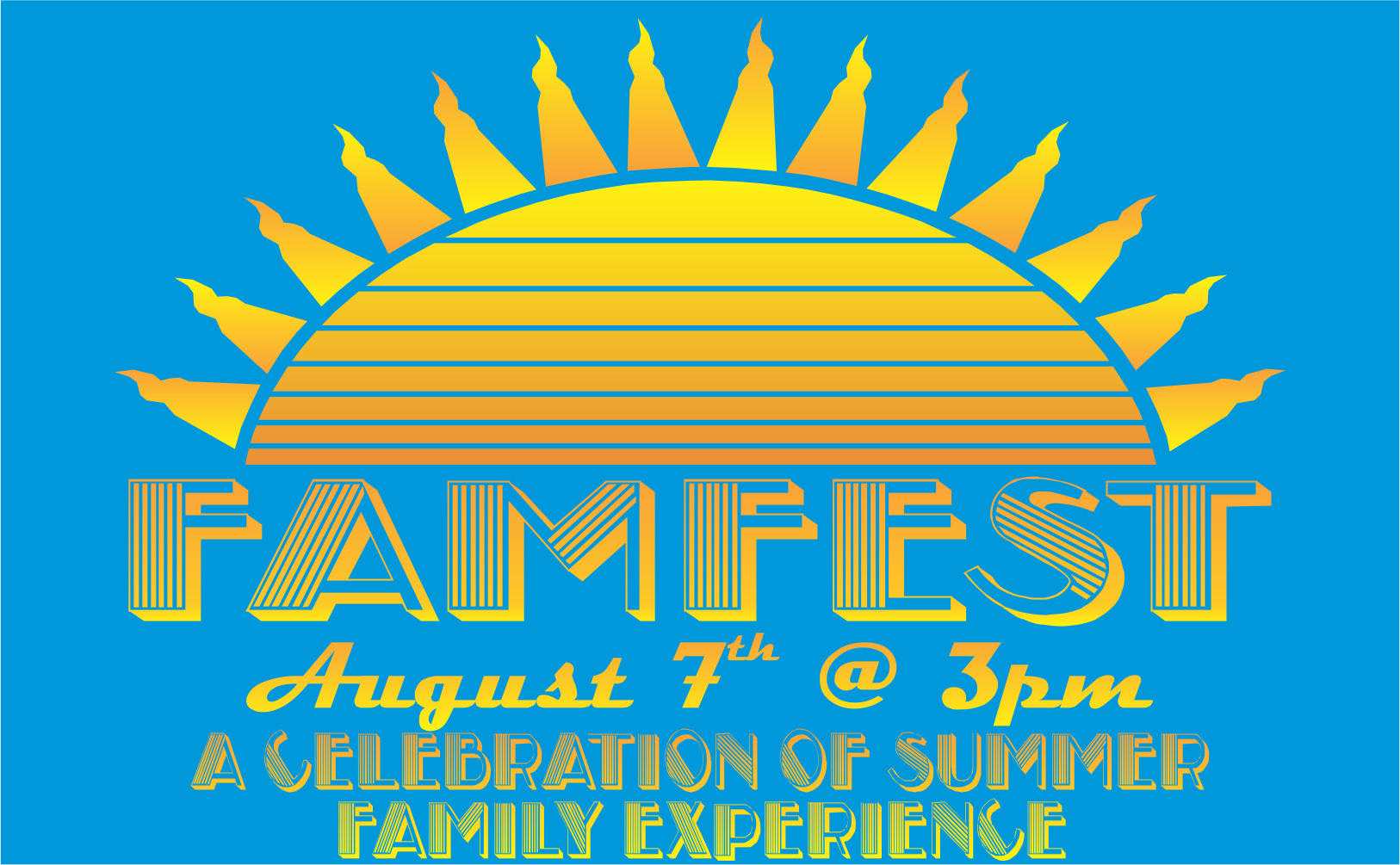 End your summer with a bang!
Join us for a Family eXperience with games and prizes for everyone!
FamFest is a giant festival to celebrate the awesome summer we've had!
Bring your friends, neighbors and family to celebrate together!
Family eXperiences are something we value greatly. We'll continue to provide these opportunities for families to connect and worship together every few months. They won't always be connected to big activities like the Summer FXs, but they will be awesome times for you and your kids to play and learn together!
Fall FX - September 4th - Cancelled
JingleJam (Christmas FX) - December 4th
Spring FX - March 5th

We can't do it without you!
If you'd like to help make these eXperiences possible, let us know!
Tap here to help