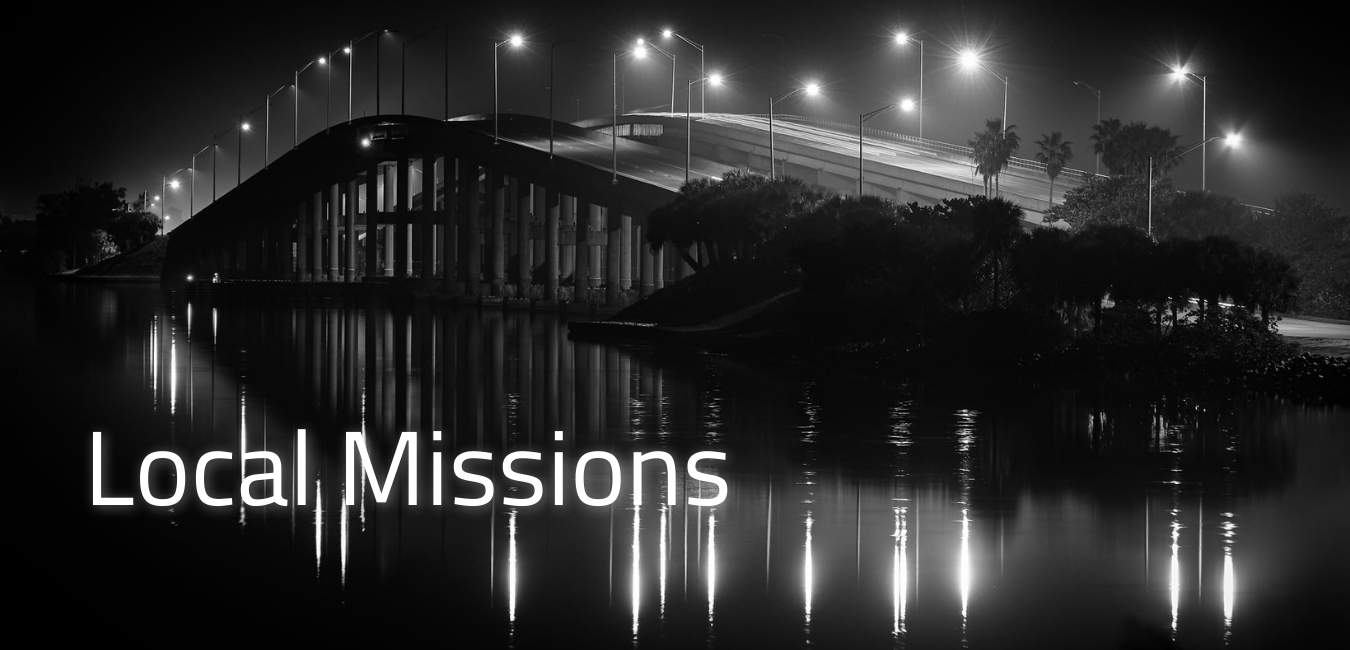 Love In the Name of Christ is a faith-based nonprofit organization that equips and mobilizes the Church to offer hope and help to people in need. Dignity, education, economic empowerment, and transformation of our clients and then our community, In the Name of Christ, is our objective. Love INC of Brevard is one of over 135 Love INC affiliates in 30 states, helping over 1 million people in need each year through more than 9,000 churches, 6,000 community agencies, and 300,000 volunteers.
The mission of Florida Baptist Disaster Relief and Recovery Ministries is to "Make a difference" in times of disaster by connecting Florida Baptist Churches and Associations to people and communities impacted by disaster and by responding with Help, Healing, and Hope, that demonstrates and shares the love of Christ.
Wycliffe partners with many organizations around the world to see Bible translation completed. Today at least 2000 languages still need a Bible translation to start, buy many are in areas that are hard to reach! Our leaders committed to do everything we could to see a Bible translation program in progress in every language still needing one by 2025. Wycliffe is working faster than ever to reach those languages as soon as possible.
The mission of Canaveral Port Ministry is to meet the physical, emotional and spiritual needs of the international seafarers in order to fulfill Christ's command to share His redeeming love with the whole world. Our vision is that every seafarer that visits our Hospitality Center or is visited on their ships will experience the love of God in such a dynamic and practical way that they will want to know how to receive Jesus Christ as their Lord and Savior. Our vision is also to encourage and equip those who are Christians so that they may grow in their faith and lead godly lives.
FCA is a ministry that desires to see the world transformed by Jesus Christ through the influence of coaches and athletes. Our relationships will demonstrate steadfast commitment to Jesus Christ and His Word through Integrity, Serving, Teamwork and Excellence. Brevard County and its schools are being impacted by FCA everyday!
Our mission is to provide housing and wrap around support for foster families in Brevard county. These foster families care for the neglected, abused, needy, and abandoned children in our state foster system. Nana's House helps foster parents provide a safe, loving home for the child. We work to provide housing, utilities, transportation, clothing, school supplies, toys, household items, and anything else the foster families and the children they serve may need. The children live in a home with two foster parents – mother and father – and other children – up to five per home. Opportunities for the child to participate in whatever extracurriculars they may have an interest in, be it dance lessons, team sports, swimming lessons – all of which are above and beyond what the child would have experienced in their former life. We provide all of this and more to the foster families in our program.
The vision of the FBCH is to bring hope to hurting children, to show that the love of Jesus changes lives and to impact the life of One More Child. From the opening of our first orphanage in 1904 to our present-day ministries that have expanded around the globe, we are honored to be helping children in tangible ways.
Practically every day we hear of a heart-breaking story of a young person who has made a bad decision that has resulted in a death, a prison sentence, a squandered opportunity or a wasted life. Our teen ministries use aviation and music as a connecting point to teach:
Every Decision has a Consequence
Some consequences are good, some are bad
Some consequences are immediate, some are delayed
Some consequences are eternal
Our teen ministries mission is to inspire our students to improve and prosper their lives through the use of good decision-making skills. We want to impart in them the knowledge that they are valuable with God-given gifts and talents, and they have a bright future ahead of them.
CITA Rescue Mission offers healing and hope to the broken, addicted, and homeless in Melbourne and Brevard County for more than 50 years.
DISCOVERY GROUP MISSIONS TEAM
(A Ministry of Eau Gallie First Baptist Church and Sponsored by the Brevard Baptist Association)
Discovery Group members are dedicated to being a biblical example to residents of section 8 housing with a consistent presence in their community focusing attention and priorities on building relationships with them. Calling residents to follow Jesus involves interacting with them, showing sympathy, ministering to their needs, and gaining their trust and confidence. This means making sure the gospel touches people's lives, not just their ears… not just telling people about the truth of God's Word, but demonstrating the truth of that Word.


Good News Jail & Prison Ministry is the largest independent supplier of chaplains for jails and prisons worldwide, serving in 22 states, 1 American territory and 25 countries. Your gifts help Good News bring the Gospel of Jesus Christ to prisoners. We thank you for helping us reach those others have forgotten.
Iglesia Bautista EG (Meets at EG First)
The Spanish Ministry and Church that meets every Thursday evening at Eau Gallie First Baptist Church!
Since 1993, more than 186 million boys and girls in over 160 countries have experienced God's love through the power of simple shoebox gifts from Operation Christmas Child. By serving year-round with the OCC Space Coast Area Team you will use your talents and abilities to proclaim the Gospel around the world to children in need and their families, including those in unreached people groups and hard to reach areas, which leads to the multiplication of new believers and churches. Around 1,000 new churches are being planted each year through OCC.
Since our founding in 1996, our pursuit is to help Christ-followers understand that God has gifted every believer to participate in the Great Commission.(Matthew 28:19-20). ITEC develops tools and training programs, trains indigenous Christ-followers, and equips others to do the same both domestically and abroad. Our goal is to eliminate the potential for dependency by partnering with, training alongside, and learning from the indigenous churches. We call this interdependency, a concept found in passages throughout the Bible, and clearly in 1 Corinthians 12:12-31.